Valley of Flowers Trek & Hemkund with Badrinath
Of all the Himalayan meadows and flower valleys, nothing compares to Garhwal's unique rock garden, the Valley of Flowers, full of the most fascinating, fabulous, and rich variety of flowering herbs. According to the legends, the Valley of Flowers has been associated spiritually with the name of 'Hanuman', the legendary hero of Ramayana, the great Indian epic.

First bought to limelight in 1931 when Frank Smythe, a British naturalist and mountaineer, who after scaling Kamet peak, stumbled upon it by chance. Later on, Smythe , assisted by England's eminent botanist R.L.Holdsworth, explored the valley extensively. Now, to restore the natural balance and conserve this natural heritage, the Valley of Flowers and its environs are declared as Pushpavati National Park.

Enjoy 7 nights & 8 Days trip exploring the famous Valley of Flowers and Hemkund, one of the finest high altitude Himalayan lakes in the region. The last let of the trip involves visit to Lord Badrinath, the most important temple for Hindus in north India.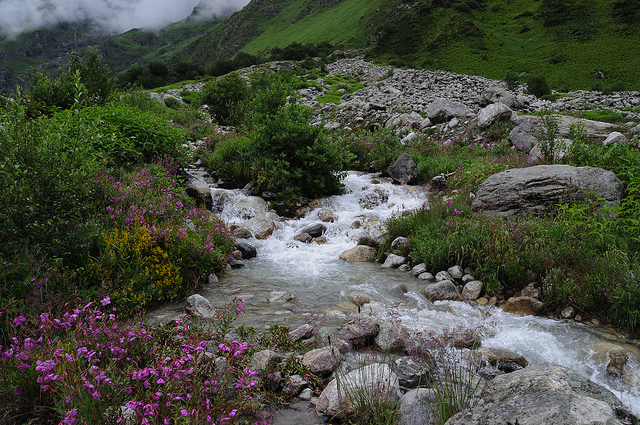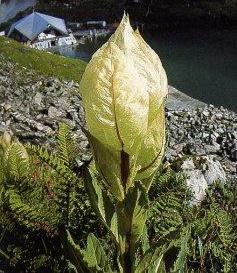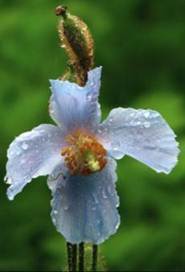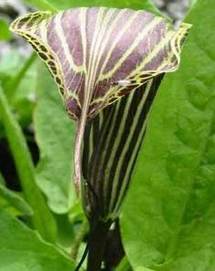 Hem Kund & Valley of Flowers With Rare Flowers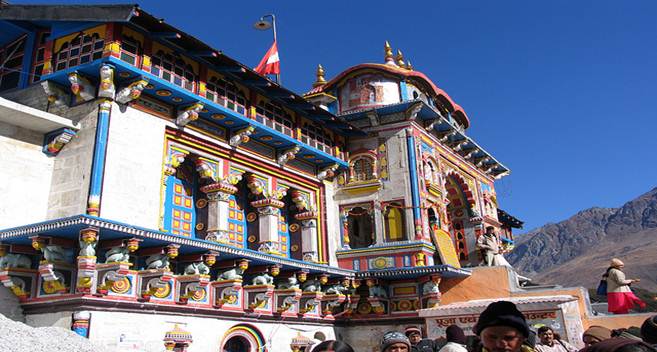 Badrinath Temple
Itinerary
DAY 01. RISHIKESH
Arrive Rishikesh in our office / Eco Lodge High Bank Peasants Cottage .Arrive & check in to High Bank Peasants cottage , our peacefully located Eco Lodge in Rishikesh Evening visit the Ghat's s to encounter evening Ghat life as well as special Arti "The Prayer dedicated to Goddess Ganges" " the town of ashrams and temples, Ghats and pilgrims, mountains and the holy Ganges. When global orange sun suspended, waits low amid the red/yellow streaked horizon, then all these combine to give this town a very special evening. The temple bells roar, priests enchant mantras. Immersed in sublimation stand the pilgrims. Cupped leaves, with saffron marigold petals and a small candle flame, flickering ride the current of water of wisdom. Suddenly the sky darkens, spreading a blanket of stillness. Everything stops, except the sound of current, which has just sunk the tiny flames of cupped leaves, few minutes back. After experiencing above we trace ours steps back to the hotel. Dinner and overnight High Bank Peasants Cottage.
DAY 02. RISHIKESH/RUDRAPRAYAG / PIPAL KOTI DRIVE: 7-8 HRS. OVERNIGHT HOTEL.
Early morning drive to Pipal Koti . The enitre drive is along the Alaknanda river. Lunch enroute at Rudraparayag. Arrive Joshimath and transfer to hotel for dinner and overnight stay.
DAY 03. PIPAL KOTI / JOSHIMATH\ GOVIND GHAT DRIVE 3 HRS.
GOVIND GHAT /GHANGARIA TREK 5-6 HRS.OVERNIGHT CAMP
Early morning after breakfast drive to Govindghat, a small hamlet situated on the confluence of Alaknanda and roaring Laxman Ganga. Arrive and commence trek to Ghangaria. Lunch enroute. Arrive Ghangaria and camp on the banks of Laxman Ganga. Dinner and overnight camp.
DAY 04. GHANGARIA\ VALLEY OF FLOWERS TREK: 5-6 HRS. OVERNIGHT CAMP
Morning after breakfast start trek to Valley of Flowers. The first part of the trek is through thick forest along the Pushpavati river. Later we trek in the open meadow. Arrive and explore the area. After encountering rare Flowers e.g Brahmkamal, Blue poppy, Potentilla, and hundreds of others we trace our steps back to the base camp, Ghangaria. Dinner and overnight camp.
DAY 05. GHANGARIA\ HEMKUND LAKE TREK: 6-7 HRS. OVERNIGHT CAMP
Morning after breakfast we trek to Hemkund, one of the finest high latitude lakes in the area, and pilgrimage for Sikhs and Hindus as well. The entire trek today is uphill till we reach Hemkund. Explore the area and trace your steps back to the base camp. One can encounter some of the flowers on this stretch as well. Dinner and overnight camp.
DAY 06. GHANGARIA\ GOVINDGHAT- TREK 4-5 HRS. GOVIND GHAT / BADRINATH DRIVE : 01 HOUR
Morning after breakfast trek down Govindghat. Lunch enroute. Arrive and commence drive to Badrinath. Arrive & check in to Hotel . Evening visit the temple for Darshan & Arti. Overnight Hotel.
DAY 07 BADRINATH / JOSHIMATH /PIPAL KOTI /RUDRAPRAYAG TREK : DRIVE: 5-6 HRS O/N HOTEL
. Morning after breakfast visit Mana, the last village of India on Indo Tibet Border. Drive Back and check out .Lunch & commence drive to Joshimath & to Pipalkoti. Dinner and overnight hotel.
DAY 08. RUDRAPRAYAG /RISHIKESH/HARIDWAR DRIVE: 06 HRS.
Morning after breakfast drive to HARIDWAR/ Dehradun Airport to board the train /flight for Delhi.
ALTITUDE: JOSHIMATH: , GOVINDGHAT:1828 MTS.,GHANGARIA:3200 MTS., VALLEY OF FLOWERS:3650 MTS. Hemkund 4320 mts. BEST TIME: Pre Monsoon 5th June to t End June Post Monsoon 9th September to 1st October. Grade: Moderate
*Package Tariff*
For Package costs & best Deals, Please Email with the dates / month of travel with number of persons traveling with you
E Mail: info@rishikesh.in
The package costs are inclusive of :
1.Twin sharing accommodation as per the itinerary. (Single room can be provided on a supplementary cost. )
2.All meals during the entire trip- from dinner on day 01 till lunch*on day 08.
3 .Transportation from Rishikesh to Rishikesh by Toyota jeeps
4. Services of English Speaking trekking guide during the entire trip.
5. Portage of 01 piece of personal rucksack (10 Kgs) on the trek.
6. Trekking permits & fees on the trek.
7. Portage of camping equipment, food, kitchen equipment on trek.
8. All tourist taxes on the trip.
9. Visit to the entire place as per the itinerary.
The Package costs Do Not Include:
1. Items of personal nature e.g table drinks, telephone, insurance, medical services, evacuation and services in landslides & unforeseen circumstances.
2. Riding ponies on the trek.
3. Services other than specified above.
The Package costs are:
1. Subject to government service tax which is at present 6%
2. Nett & non commissionable.
3. Valid for trekking season of 2019 from March to November.
Number of Persons on the trek:
Minimum 04 members are required to run any of the fix departure trips .To ensure low impact treks & personalised services Maximum number of person on any trip goes to 09.
Package Tariff -
The above package tariff is for standard option. You can also opt for deluxe option with better transport, accommodation, meal options & highly professional staff on the trip. Please let us know.
Food on the trek:
We emphasize on clean and hygienic meal s on the trek. Breakfast & Dinner are full hot meals. Lunches are picnic lunches as we driving or trekking that time .
Water on the trek:
we carry ample of bottled water in the jeep which can be used for the driving days. For the trek we use boiled stream water, which is equally good or some time better.
Your accommodation in Rishikesh before & after the trek:
We have our own best located guest house in Rishikesh , which you can use before and after the main trek. Please visit us to get the details www.highbank.in
Your Travel to Rishikesh
- As we have a fleet of cars & jeeps, we shall be happy to provide you pickups from Delhi & Dehradun Airport. We shall also help you arrange you flight or train tickets from Delhi to Haridwar & Dehradun.
First Aid on the trek:
we carry a good first Aid Kit on the trek, however it is recommended to carry your own specific requirements.